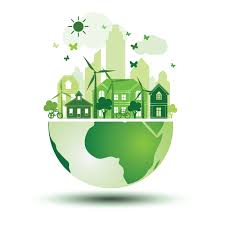 The practice of Environmental Sustainability is becoming increasingly important. It's our responsibility to ensure that our societal needs are met without depleting or degrading our natural resources, now and for future generations. This responsibility means taking action. Action to educate ourselves, giving increased attention to environmental concerns, and providing incentives for businesses to assess their impacts. Mostly because maintaining a sustainable organization is linked to overall business success! Efficiency, brand value, reputation, staff motivation, lower waste costs and cutting energy will ultimately benefit the bottom line. And these are just some of the benefits. Let's not forget that it's good for the environment, too!
So, how do you start? Education is key to making smart choices that affect you, your business and your surroundings. With our Environmental Sustainability Course Pack, you'll have access to all 4 courses and learn important information that can help introduce sustainability into your practices. Topics covered include:
Building the foundation for an organization-wide sustainability program
How sustainability enhances accomplishment of an organization's mission
The three phases of sustainability
What are ISO 14000/14001 standards
EMS and sustainability
Review of recent executive orders (EOs)
Sustainability wheel
Environmental impact assessment (EIA) models
Current sustainable environmental systems technologies
Establishing a strategic direction for an organization
Leadership's role in creating a sustainable organization
Good business processes for developing sustainable programs
Plus much more
Check out our 4 course Environmental Sustainability Course Pack and save on all your sustainability training now!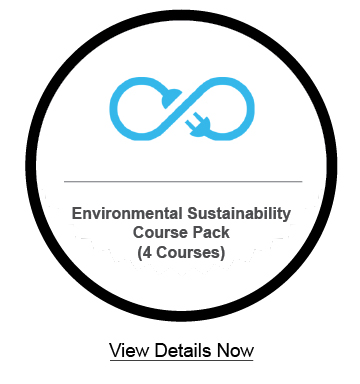 Awareness   |   Leadership   |   Sustainable Organizations   |   Implementation
Or, you can take any one of these as individual courses.
Select a course to view details.
https://envicomply.com/wp-content/uploads/2019/08/Unknown-1.jpeg
225
225
mbrandt
https://envicomply.com/wp-content/uploads/2017/12/Envicomply-ECATTS.png
mbrandt
2019-08-22 09:51:34
2019-08-22 09:56:04
Sustainability and Your Business Benefits