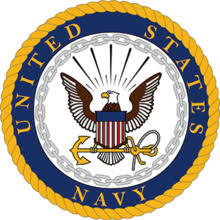 Navy and NAVFAC team promote ECATTS for their environmental compliance training system.
We are excited to share that our military training division, ECATTS (Environmental Compliance Assessment, Training, and Tracking System), has recently been promoted by our United States Navy in a video filmed and published by NAVFAC, the Naval Facilities Engineering Command. The Navy has been a long-lasting and loyal customer of ours for almost 15 years with more than 100 training sites across the world for their individual installations. This video features the benefits of using ECATTS to maintain their environmental compliance.
The Navy and NAVFAC team have a strong tradition of environmental stewardship that must be maintained to support their mission. As they put it, "environmental compliance just makes good sense." And with ECATTS offering the federal, state, and local regulations, plus defense department and Navy policy requirements on 100+ environmental topics, hundreds of thousands of military and civilian employees can get the training they need to attain that goal.
"I strongly encourage you to use ECATTS as one of your training resources to better understand our responsibility to preserving our ecosystem where we train and operate."

– NAVFAC Commander, RADM Bret Muilenburg
This video can also be viewed on YouTube here.
Remember, you don't have to be military personnel to take our training!
Here at envicomply, we offer an easy to use commercial system that integrates the same applicable state and national regulations that apply to your job.
Training specialized for you.
Get the training trusted by our United States Navy.
Shop our environmental compliance training courses now.
https://envicomply.com/wp-content/uploads/2018/02/Unknown-1.jpeg
220
220
mbrandt
https://envicomply.com/wp-content/uploads/2017/12/Envicomply-ECATTS.png
mbrandt
2018-02-23 10:24:46
2018-05-20 15:50:39
BIG NEWS for our military division!