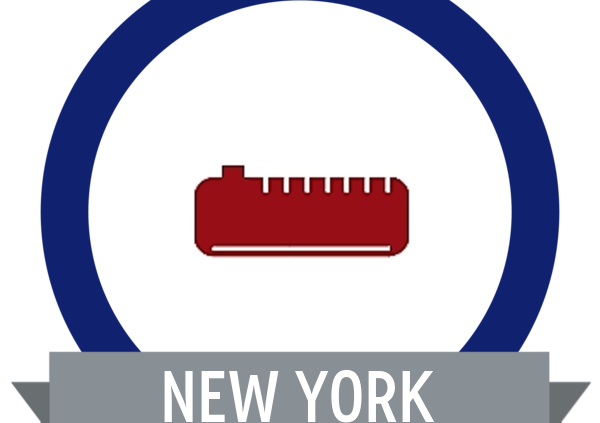 This thorough 9 module UST Class A/B training curriculum has recently been added to our catalog to help educate and prepare for the New York State Department of Environmental Conservation (DEC) Operator Exam.
The 2005 Energy Policy Act requires that all UST operators receive mandatory training regarding the operation and maintenance of UST systems.
The EPA designated three separate UST operator classes, Class A, B, and C. Each class requires training specific to the tasks they conduct. Class A operators must have the knowledge to make informed decisions when it comes to UST compliance. They also make sure their employees are fulfilling requirements regarding operation, maintenance, and recordkeeping for their UST system. Class B operators are responsible for implementing the day-to-day aspects of operating, maintaining, and recordkeeping for the UST system.
With this training program, you will learn state rules and regulations as well as class-specific operator responsibilities and training requirements in the following areas:
Module 1: UST Operator Training Requirements
Module 2: Underground Storage Tanks
Module 3: Spill and Overfill Prevention
Module 4: Release Detection
Module 5: Corrosion Control
Module 6: UST Financial Requirements
Module 7: Temporary and Permanent Tank Closure
Module 8: Emergency Response
Module 9: Recordkeeping and Reporting
Visit our New York UST Class A/B Preparatory Program page for more course details. And shop our other UST training courses now.
Reciprocity: New York DEC also accepts (by reciprocity) the following state operator training programs for Class A/B certification: Maryland, Washington
*This training is intended as a preparatory course and does not provide certification upon completion. A person can get certification if they complete the New York DEC Operator Exam: http://www.dec.ny.gov/chemical/102202.html
https://envicomply.com/wp-content/uploads/2018/01/4915abf137bdee60328e05d2ecefd8cc.png
600
600
mbrandt
https://envicomply.com/wp-content/uploads/2017/12/Envicomply-ECATTS.png
mbrandt
2018-01-26 09:01:28
2018-01-26 09:01:28
NEW TRAINING! New York UST Class A/B Preparatory Program