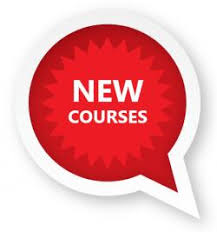 Good news! We have NEW UST Class C operator certification trainings available for the states of Hawaii and Mississippi. These have been reviewed and approved by the Hawaii Department of Health (DOH) and the Mississippi Department of Environmental Quality (DEQ).

Successfully completing these trainings will award a certificate which grants UST Class C operator certification in either Hawaii or Mississippi. For all other states, this course should only be used as a reference (and will not award certification). In many states (PA, TX, VA, etc.) the only way to become Class C certified is to be trained by a certified Class A/B operator.

UST Class C Operator Training Program
(5 modules)
In this training program, you'll learn important topics for UST Class C operators such as:
Introduction to Class C Operators:
Class C operator responsibilities & certification
Operator requirements and training records
and more
UST System Components:
What is an underground storage tank
The primary parts of a pump dispenser
Spill prevention equipment
Safeguard and emergency shut off devices
and more
Spill and Overfill Prevention:
Main sources of UST releases
How to be prepared for an emergency
Correct filling practices
and more
Emergency Response:
Release monitoring
Common causes of spills and releases
What to do in case of an emergency
and more
Cleanup:
Spill containment materials
Basic steps to follow when responding to a petroleum spill
Washing down spills
and more
View Training Details Now!
And make sure to check out all of our other UST Class A/B operator
certification and preparatory training programs. 
https://envicomply.com/wp-content/uploads/2020/02/images.jpeg
232
217
mbrandt
https://envicomply.com/wp-content/uploads/2017/12/Envicomply-ECATTS.png
mbrandt
2020-02-07 09:51:33
2020-02-07 09:51:33
New UST Class C Certifications Now Available!