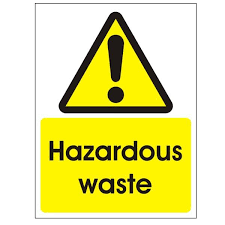 Are you falling victim to the most common RCRA violations? We've compiled a list of common violations to help you maintain compliance. Check out these common hazardous waste violations that have been cited by many state/tribal agencies and regional EPA inspectors.
Most Common RCRA Violations:
Employee Training: Employees who have hazardous waste-related duties must be trained on how to safely and properly do their job when it comes to waste identification, management, handling, and emergency preparedness. Experienced employees must receive annual training refreshers, while new employees must be trained within the first six months on the job. Keep your records to show employees have completed their training.
Contingency Plans: Not meeting all requirements can lead to a failed contingency plan. This can include missing elements, inadequate plan distribution, inconsistency with current operations, and out of date plans.
Improper Labeling: There are many opportunities for noncompliance when it comes to labeling. The number of containers and countless number of employees who handle the substances can lead to confusion, miscommunication, or improper identification. Correct labeling is key. Always make sure to label and date containers from first use.
Waste Determination/Identification: A person who generates a solid waste, as defined in 40 CFR 261.2, must accurately make a determination as to whether that waste is considered a "hazardous waste." This is to ensure wastes are properly managed according to applicable RCRA regulations. Educating employees is important to avoid the wrong identification.
Container Management: This can include closures, secondary containment, segregation by compatibility, state-specific accumulation area standards, and satellite container management. Open (or not completely closed) containers rank as a most common violation with container management. The term "closed" means leak proof and vapor tight. Containers should also be inspected weekly to ensure they are not damaged or improperly used.
Inspections: Inspections on hazardous waste accumulation areas should occur weekly. Checklists for inspections should be easily accessible and procedures should be in place to correct any deficiencies found.
Hazardous Waste Quantity: Having more than 55 gallons of hazardous waste stored at the Satellite Accumulation Point (SAP) is against regulation. Waste volume must be checked on a regular basis. Your operator is required to be in control of the SAP and know what type of wastes can go into each container.
Exceeding Storage Time Limit: 90 days for LQGs (Large Quantity Generators) or 180 days for SQGs (Small Quantity Generators).
Secondary Containment: Failure to provide secondary containment for your waste storage area can be a violation for specific states. Always check your state-specific regulations.
Waste Manifests: Not having (or having incomplete or inadequate) hazardous waste manifests. Be sure to keep all manifests at one central location and readily accessible.
Have you encountered any of these? It's easy to avoid these common RCRA violations. The answer is simple: training! Understanding the rules and regulations can help reduce your risk of violations from noncompliance with both hazardous and non-hazardous waste. Shop our waste management courses or visit our full catalog of available training now.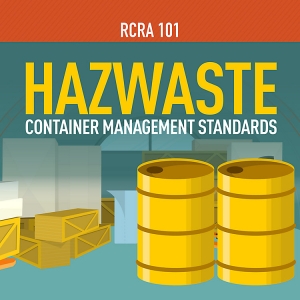 https://envicomply.com/wp-content/uploads/2018/07/Unknown.png
225
225
mbrandt
https://envicomply.com/wp-content/uploads/2017/12/Envicomply-ECATTS.png
mbrandt
2018-07-10 10:44:23
2018-07-10 10:44:23
Most Common RCRA Violations?