With all the uncertainty going on in the world right now, this year's Earth Hour gives us a good opportunity for a global, collective pause. A pause to reflect on the impacts our lives make on our planet, such as the increasing demands for food, water and energy. These all have a direct affect on our wildlife and our environment.
This year, Earth Hour encourages a time to "switch off." Turning off your lights for 1 hour shows a commitment to the conservation and protection of our earth. Although very much apart right now, this worldwide event can bring us together in spirit to show our support in saving our planet.
March 28, 2020
8:30 pm (your local time)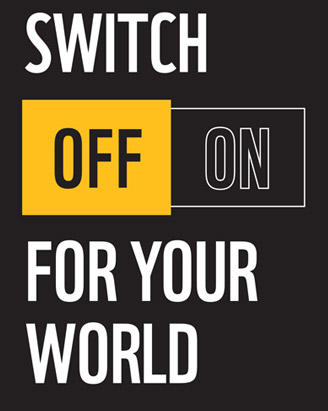 Learn more about this event from WWF and get some good tips of how to participate… in the dark!
Given the unprecedented circumstances, WWF advises participants to join Earth Hour at home or online following CDC guidelines. People can participate in Earth Hour this March 28th at 8:30 pm local time by turning off their lights for one hour to show solidarity and support for protecting our natural environments. In the past, millions of people and places have participated. During these challenging times, it's more important than ever that we take a collective pause and use this time to reflect, evolve and strengthen our relationship with ourselves, with each other and with nature.

Here are some ideas you might enjoy while reflecting on your personal commitments to fighting climate change and protecting our forests, rivers, oceans, and wildlife. WWF designed these with current social distancing policies in mind.

Things to do in the dark

© Day's Edge Productions
https://envicomply.com/wp-content/uploads/2020/03/maxresdefault-e1585234573516.jpg
281
500
mbrandt
https://envicomply.com/wp-content/uploads/2017/12/Envicomply-ECATTS.png
mbrandt
2020-03-26 11:53:20
2020-03-26 11:53:20
"Switch Off" for Earth Hour this Saturday, 3/28