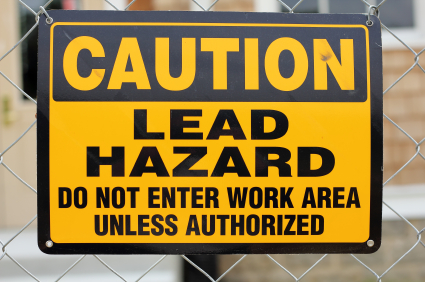 US deaths from lead exposure 10 times higher than thought, study suggests
"The researchers concluded that nearly 412,000 deaths every year in the US can be attributed to lead contamination." According to a new study, published in The Lancet Public Health, that's 10 times more deaths in the United States than previously thought.
For decades, it's been known that lead exposure and high blood pressure can been linked together. But the magnitude of the effect on cardiovascular mortality, even at low levels of exposure, is greater than anticipated.
"… if we're underestimating the impact of lead exposure on cardiovascular disease mortality and other important outcomes beyond IQ, then it might have a big impact on the way we make investments in preventing lead poisoning exposure," says Dr. Bruce Lanphear, a professor of health sciences and leader author of the study.
"According to the study, the 10th percentile corresponded to a blood lead concentration of 1.0 micrograms per deciliter, while the 90th percentile corresponded to a concentration of 6.7 micrograms per deciliter. The Centers for Disease Control and Prevention currently recommends that public health officials take action when blood lead concentrations rise above 5 micrograms per deciliter.

The researchers relied on a nationally representative sample of 14,289 adults ages 20 years and older who participated in the Third National Health and Nutrition Examination Survey between 1988 and 1994. The survey is administered by the US Centers for Disease Control and Prevention every year.

Of the initial 14,289 survey respondents, 4,422 had died by 2011. The researchers calculated that approximately 18% of those deaths could have been prevented by reducing blood lead concentrations to 1.0 micrograms per deciliter.
Lead exposure has numerous toxic effects and can cause hypertension, stroke and cardiovascular disease. And while there are regulations in place to reduce exposure, there is still a risk factor. "… approximately 90% of Americans are stilled exposed to the contaminant, particularly those who work in certain occupations such as construction or those who live in areas more vulnerable to contamination runoff," according to Lanphear.
Have you taken your lead awareness training yet? Stay educated to stay safe. With our Lead Awareness training, you can learn about topics like lead in the US, its use in products, different routes of lead exposure, symptoms and levels of lead poisoning, lead dangers, and preventative measures to avoid lead poisoning.
Lead Awareness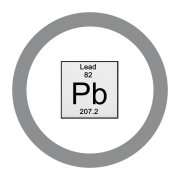 https://envicomply.com/wp-content/uploads/2018/03/lead-contamination.jpg
282
425
mbrandt
https://envicomply.com/wp-content/uploads/2017/12/Envicomply-ECATTS.png
mbrandt
2018-03-28 10:20:31
2018-05-20 15:50:38
Lead Exposure & Poisoning - Are You at Risk?