Environmental Sustainability:
Are you doing your part?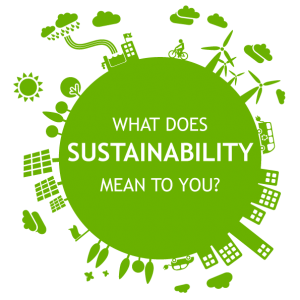 Earth "Day" may be over, but our efforts to protect our environment shouldn't be. Sustainability is meeting the increasing demands placed on the environment without compromising it today for tomorrow's generations. It's a priority interest for many, especially at EPA. "Sustainability isn't part of our work – it's a guiding influence for all of our work." In fact, it's really a part of a company's corporate social responsibility (CSR).
"A number of green issues are emerging as key components in a more global initiative to hold corporations socially, and if possible, financially responsible for their actions and inactions. Sustainable development, as a critical component of CSR, takes into account social, economic, environmental, and natural resource issues potentially affected by business. With growing awareness worldwide of environmental concerns, the CSR component of sustainability is focused on environmental sustainability."
Are you familiar with Environmental Sustainability? How it influences your roles in the workplace? How is sustainability playing a part within your company's corporate social responsibility? These are all important factors in building and maintaining a sustainable organization. And we can help with that.
Check out our Environmental Sustainability Courses and learn:
What environmental sustainability awareness is and why it is important
EPA's origin and role in sustainability
Pollution prevention (P2)
Building the foundation for an organization-wide sustainability program
Why shifting from environmental compliance to sustainability is important
The science of sustainable policy
How does an organization's focus on sustainability impact staff
What are ISO 14000/14001 standards
EMS and sustainability
Why the federal government leading the sustainability effort
Review of recent executive orders (EOs)
Environmental impact assessment (EIA) models and methods
Sustainable environmental systems
Priority environmental concerns
Current sustainable environmental systems technologies
The six themes of environmental sustainability
Renewable and non-renewable resource systems
Establishing a strategic direction for an organization
Development of sustainability programs for key business processes
Which operations should include sustainability measures
Good business processes for developing sustainable programs
Studies on sustainable practices in the workplace (case study examples)
Plus much more
Our Environmental Sustainability Courses are offered individually or as a bundled 4 course pack.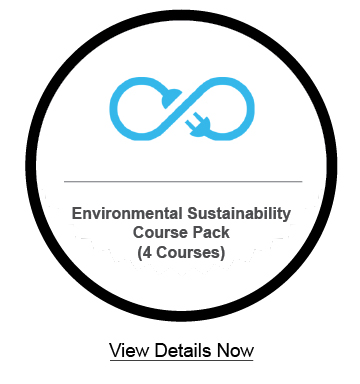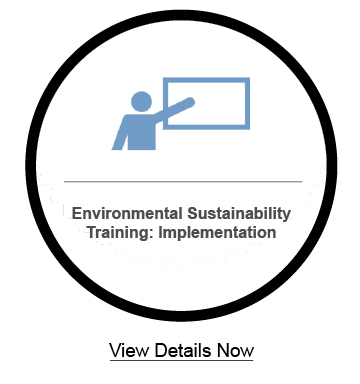 Shop Courses
https://envicomply.com/wp-content/uploads/2018/04/EnvSustainabilityBanner-620x235.jpg
235
620
mbrandt
https://envicomply.com/wp-content/uploads/2017/12/Envicomply-ECATTS.png
mbrandt
2018-04-27 09:19:11
2018-05-20 15:50:37
Your Corporate Responsibility for Environmental Sustainability