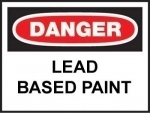 Lead-based paint hazards lead to settlement with celebrity TV contractors. Remember, everyone is susceptible to violations if workplace compliance isn't met. Make environmental and safety compliance your #1 priority and avoid penalties of your own.
EPA Reaches Settlement with Magnolia Homes for Alleged Lead Paint Violations During Renovations Depicted on the Fixer Upper Television Show

WASHINGTON — The U.S. Environmental Protection Agency (EPA) and Magnolia Waco Properties, LLC, which does business as Magnolia Homes, have reached a settlement to resolve alleged violations of the Toxic Substances Control Act (TSCA) Lead Renovation, Repair and Painting Rule (RRP Rule), related to home renovations conducted without adequate lead paint protections as depicted on the television program Fixer Upper. Under the terms of the settlement, Magnolia will take steps to ensure compliance with lead-based paint regulations in future renovation projects, address lead-based paint hazards at high-risk homes in Waco, Texas, and educate the public to lead-based paint hazards and appropriate renovation procedures.

"It's important that consumers and contractors understand that improper home renovation can expose residents and workers to hazardous lead dust," said EPA Office of Enforcement and Compliance Assurance Assistant Administrator Susan Bodine. "Through this settlement, Magnolia is putting in place safeguards to ensure the safety of its renovation work and making meaningful contributions toward the protection of children and vulnerable communities from exposure to lead-based paint."

As part of the settlement, Magnolia will implement an internal monitoring program to ensure the compliance of future renovation projects it undertakes. In its local community of Waco, Texas, Magnolia will spend $160,000 to abate lead-based paint hazards in those homes where occupants are at the highest risk for exposure to dust from lead-based paint. Magnolia also is getting the message about lead-based paint out to a national audience. In Season 5, Episode 16 of Fixer Upper, which aired on HGTV on March 20, 2018, Magnolia's Chip Gaines talked about testing an old home for lead-based paint and depicted some of the precautions required by EPA's RRP Rule. Magnolia is producing a brief video about renovating homes that contain lead-based paint for its large internet audience as well, and it will post that video, which will feature Chip Gaines, to social media and to Magnolia's website within 90 days. Magnolia also agreed to pay a civil penalty of $40,000.

This settlement stems from allegations that Magnolia did not comply with all of the requirements of the RRP Rule in renovations it performed in 33 properties in the Waco, Texas. Those allegations were detailed in a November 29, 2017 administrative complaint filed by EPA. Magnolia took immediate steps to obtain EPA certification and bring its activities into compliance with TSCA shortly after it was first contacted by EPA in 2015.
You can view the full news release here.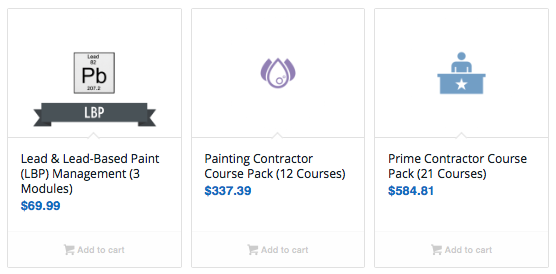 https://envicomply.com/wp-content/uploads/2018/06/D299P-2-e1572011284335.jpg
113
150
mbrandt
https://envicomply.com/wp-content/uploads/2017/12/Envicomply-ECATTS.png
mbrandt
2018-06-11 09:57:25
2018-06-11 10:12:13
Settlement for Alleged Lead Paint Violations on TV's "Fixer Upper"