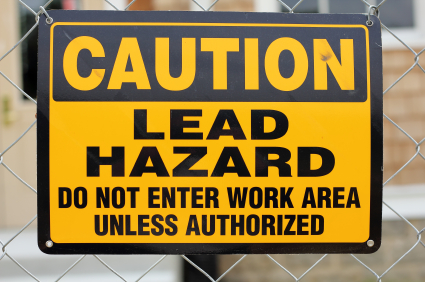 It's National Lead Poisoning Prevention Week. This year, during October 25-31, NLPPW encourages individuals, organizations and governments to increase lead poisoning prevention awareness in an effort to reduce childhood exposure to lead. Lead exposure to children can be extremely harmful causing damage to the brain and nervous system, as well as slowed development.
The most common route of lead exposure in children is ingestion from chemicals and foreign bodies containing lead such as lead paint (peels, chips, paint removal) or contaminated food or water. It is important to keep yourself educated on the products you use for your safety and the safety of those around you. Did you know we offer training courses in Lead Management and Lead Awareness for this purpose? Check them out now: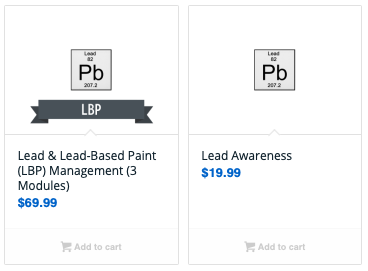 Lead & Lead-Based Paint (LBP) Management 
In this 3 module training curriculum, you'll learn:
What lead and lead-based paint (LBP) is
Modern day products that contain lead
Lead laws and executive orders
How to detect lead-based paint
Precautions you should take when remodeling buildings that contain LBP
LBP abatement activities
Renovation, Repair, and Painting (RRP) activities
Lead's harmful health effects on the human body (adults and children)
Why lead is so toxic to humans
Lead sources and how you could be exposured
Lead exposure symptoms
How to reduce potential health risks from exposure to lead
The different methods to test for lead in paint (laboratory and field testing)
Proper LBP waste disposal
Removal of structures containing LBP
Certifications to conduct work with LBP
How to become certified to perform LBP renovations
Proper procedures for safely removing LBP
States authorized to administer the LBP program
The Toxic Substances Control Act (TSCA)
TSCA notification exceptions
The Resource Conservation and Recovery Act (RCRA) and LBP
OSHA and LBP
Plus more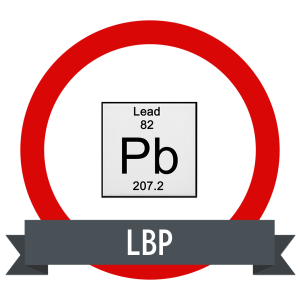 Lead Awareness
In this training course, you'll learn:
What lead is and who regulates it
Common uses of lead
Why lead is used in products
Routes of lead exposure
Symptoms of lead poisoning
Levels of lead poisoning
Lead dangers for children and adults
Preventative measures to avoid lead poisoning
Plus more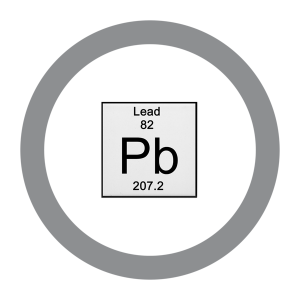 Want to spead the word on NLPPW? Visit https://www.epa.gov/lead/national-lead-poisoning-prevention-week to learn more.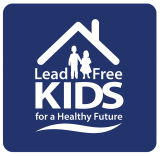 https://envicomply.com/wp-content/uploads/2018/03/lead-contamination.jpg
282
425
mbrandt
https://envicomply.com/wp-content/uploads/2017/12/Envicomply-ECATTS.png
mbrandt
2020-10-27 16:09:35
2020-10-27 16:09:35
It's NLPPW: Are You Up-to-Date on Your Lead Awareness?