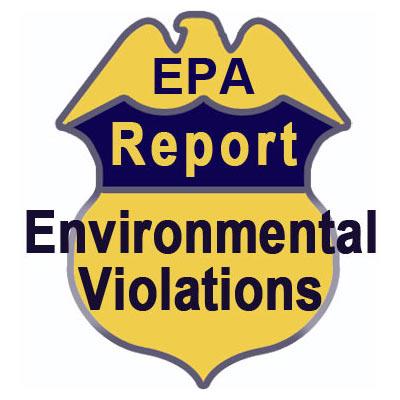 Environmental violations have been brought against Advanced Windows Inc. in Maryland for failure to comply with EPA's RRP rule and the Toxic Substances Control Act. As part of the penalty, the company is required to pay $67,180 in fines and prove certification of compliance.
"EPA settles with Advanced Windows Inc. For Violations of "Lead-Safe" Renovation Protections
PHILADELPHIA (April 11, 2018) – The U.S. Environmental Protection Agency today announced a settlement with Advanced Windows Inc. of Frederick, Maryland to address alleged environmental violations during window replacement work at a development in Alexandria, Virginia.
The company allegedly violated EPA's Lead Renovation, Repair and Painting rule (RRP rule) and the Toxic Substances Control Act. EPA's RRP rule helps protect the public from toxic lead hazards created by renovation activities involving lead-based paint.
Under the terms of the settlement, Advanced Windows Inc. will pay a $67,180 penalty and has certified with the EPA that they are now in compliance.
EPA alleged that during window replacement work Advanced Windows Inc. failed to comply with various RRP safeguards, including:
Failing to provide both the owner and adult occupants with an EPA-approved lead hazard pamphlet;
Failing to post warning signs; and
Failing to retain records demonstrating compliance with lead safe work practices.
RRP safeguards are designed to ensure that "lead safe" practices are followed during the renovation and repair activities on housing built before the 1978 federal ban on lead-based paint.
Infants, children under the age of 6, and pregnant women are especially vulnerable to lead exposure, which even at low levels, can cause lifelong impacts including developmental impairment, learning disabilities, impaired hearing, reduced attention span, hyperactivity and behavioral problems. Because of these health risks, the U.S. banned lead-based paint in 1978. However, EPA estimates that lead-based paint is still present in more than 30 million homes nationwide."
You can view the full EPA news release here.
Are you working in compliance? Have you taken the necessary training to avoid costly fines like these? Envicomply offers numerous training curriculums that specialize in Lead Awareness, Building Construction, Demolition, & Renovation Awareness, Hazard Abatement, Prime, Painting, & Sitework Contractor Course Packs.
View these trainings now:
Or visit our Shop Page to view all of our available environmental compliance training courses. 
Don't wait for a violation before you take action! Start your training now.
https://envicomply.com/wp-content/uploads/2018/04/report.jpg
400
400
mbrandt
https://envicomply.com/wp-content/uploads/2017/12/Envicomply-ECATTS.png
mbrandt
2018-04-12 12:04:44
2018-05-20 15:50:37
$67,180 settlement to be paid by Maryland window company for environmental violations